Our central promise
How we balance work & family life
We develop, produce, transport and distribute innovative chemical products. We solve our customers' challenges with enthusiasm, passion and fun. Those who put their heart and soul into their work receive appreciation and the freedom to work independently and flexibly.
We successfully implement this in a trusting and sympathetic spirit of cooperation. As a future-oriented company, we guarantee our employees all the benefits that a modern and secure employer offers.
We have run a large day care centre at our holding company for many years. We care for children from the age of six months until they enter kindergarten here every day. From 7:30 a.m. to 4:00 p.m., qualified educators take care of our team members' little ones while the parents go about their business at BÜFA with peace of mind.
What to do when the need for care arises? In order to ensure that our employees are in good hands when it comes to care, we have entered into a cooperation agreement with AWO-Senioren-Service. AWO provides comprehensive advice for BÜFA employees and makes recommendations for further measures.
In addition, we have another family-friendly measure to offer with our BÜFA care fund. Should it happen that our employees need to care for close relatives and all legal options have been exhausted, employees can apply for BÜFA care leave. Through a company agreement, we have created a regulation that allows for paid leave of up to two months.
We have established various information and communication approaches, such as the work-life club and regular meetings for those on parental leave and pregnant women.
The shop floor board has accompanied us in our everyday work for several years. This regular form of communication stemming from the practices of Lean Management ensures a positive error culture at BÜFA and the constant optimisation of our processes.
All BÜFA employees also receive current information from the BÜFA Group on their smartphones via the new BÜFA2GO app.
Company pension scheme & occupational disability insurance
A secure workplace is a high priority in our corporate philosophy. Just like the transition to secure retirement. BÜFA offers all employees their own company pension scheme, which enables them to supplement their statutory pension insurance with attractive add-on modules through tax- and social insurance-free salary conversions.
However, it sometimes happens that an employee fails to reach regular retirement age and becomes incapacitated in the middle of his or her working life. Here, too, we want to ensure security and offer occupational disability insurance to all employees!
We systematically promote the holistic health and fitness of our employees. On the one hand, we train managers in this area and constantly optimise our workplaces and processes. Secondly, all BÜFA employees can become members of the company fitness programme "Hansefit" . For some time now, our employees have also been able to find numerous digital sporting activities to do at home. Those who still experience problems with their back despite going to the gym and using ergonomic office furniture at BÜFA can also benefit from our physiotherapy services. These offers are supplemented by smoking cessation courses, colon cancer screening and supplementary long-term care insurance. Cycling to work is made even more attractive with a business bike from BÜFA.
Another important building block for the health of our employees is the topic of nutrition. Here, we regularly offer seminars and courses in which employees receive tips and suggestions on a healthy and balanced diet. In addition, simple recipes are tried out here in the team so that, in addition to the health of the individuals, the process of exchange within our team is also promoted.
The mentoring programme welcomes new employees to BÜFA and integrates them into the team straight away. An organised induction phase makes it easier for our new colleagues to get started. Through company-wide annual reviews with each individual, we keep in touch and can work out individual development and qualification plans with our employees.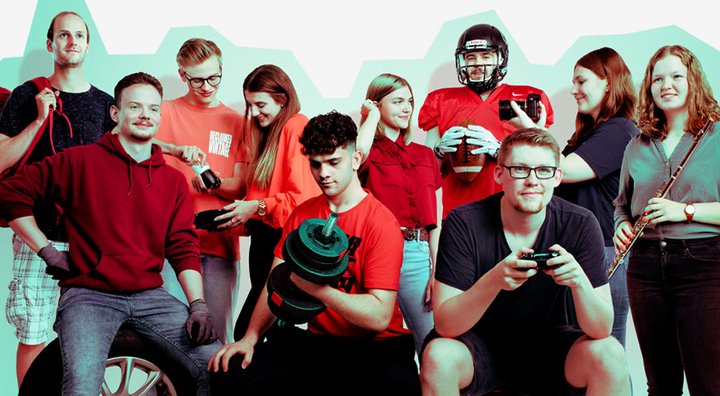 Highlights for apprentices
After a day of getting to know each other, the start at BÜFA is made very easy: our career starters get to know their fellow trainees and the company in advance. One highlight of this training is a ten-day workshop on the North Sea island of Juist, where the young people even learn how to fly in addition to other important key skills. BÜFA also covers the costs of school books, extra tuition and supports those entering the profession with a voluntary stay abroad or individual additional qualifications. As start-ups in the trainee company Grüne Tierwelt, trainees can build up their business expertise.